Pro-Force
never
charges for work finding services.
Please be aware of fraudulent activity, including individuals or organisations impersonating Pro-Force and its employees. Especially those that ask for phone numbers or a financial contribution through bank transfers, wire transfers or PayPal.
Scammers may use multiple channels including email, Instagram, Facebook and the Telegram and WhatsApp messaging platforms, targeting vulnerable workers and the general public with fraudulent advertising for jobs and extra income. It is vital that you are aware of this threat and take precautions.
Individuals sharing fraudulent job opportunities and asking for payment are not employed by Pro-Force. The only costs you should incur when applying for a job in the UK are your travel and, if needed, the cost of the Seasonal Worker Visa and Visa appointment.
We encourage you to take extra precautions if you receive unsolicited messages or emails asking to provide your personal/confidential information. You must verify the authenticity of such requests before providing your information (i.e. full name, personal identification number, CV, etc.).
To help protect yourself against potential scammers, please note the following recruitment practices employed by Pro-Force:
Official email address
All Pro-Force emails end with @pro-force.co.uk.
Pro-Force employees conduct email communication via the following domain: @pro-force.co.uk. We will never use any other online mail service to communicate with jobseekers.
​No requests for payments from candidates
Pro-Force will never ask for any form of payment as part of the recruitment process and you should never pay for any of the following:
Finding you work

Helping you make a visa application

Providing training that you need for work

Personal Protective Equipment that you need for your job

Payroll fees

Being given a particular shift or pattern
Employees can contact ACAS for help or advice on 0300 123 1100 if you are being charged fees that you think are illegal, or that you don't understand and did not agree to.
Formal recruitment process
Pro-Force will not make job offers without performing a formal process. Any formal job offers presented by Pro-Force employees will be sent from a business email account (@pro-force.co.uk) and will involve meeting with or speaking to a Pro-Force member of staff.
If you wish to find out how to apply for a job please visit our jobs page.
Pro-Force may request scanned copies of passports/identity cards or driver's licences during the recruitment process. However, these requests will always come from an @pro-force.co.uk email address and will only be required when you are already in a formal recruitment process. This is part of regulatory requirements by the UK government which require all firms to check a candidate's right to work in the UK before hiring.
For more information on the checks carried out by employers, visit the government's website.

You can also download the 'Just Good Work' Mobile App that equips all UK workers with information and advice to ensure they enjoy safe and legal recruitment and employment in the UK.
The app is available in multiple languages
Click here for more information
​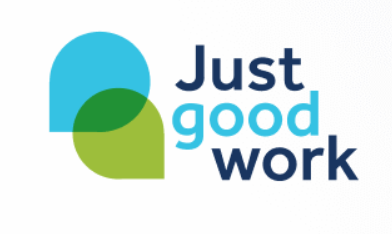 Additional Ways to Protect Yourself from Job Scams:
· Do not respond to text messages and calls from unknown and suspicious numbers.
· ​Do not transfer money to people even if they claim to be representing a company unless it is
TLS
,
VFS
or
UKVI
.
· ​Do not share personal and sensitive information such as your bank account/credit card details, passport number or phone number unless you are certain they are an official channel
· Do not click on any links within the message until you have verified that the message you received is from a legitimate source.
If you wish to verify the legitimacy of a message, email or phone call that you receive from an individual claiming to be from Pro-Force, you can contact us directly at +44 0333 335 6262 or email us at enquiries@pro-force.co.uk
If you think your rights have been breached, or want more information, contact the Work Rights Centre charity for free, confidential advice in your language on 03004000100 or contact@workrightscentre.org
​If you are in the UK and do receive what you suspect are scam calls or messages you should also file a report with the National Cyber Security Centre (NCSC).
Helpful Contacts
GLAA - https://www.gla.gov.uk/ or call 0800 432 0804
Stronger Together - https://www.stronger2gether.org/
ACAS - https://www.acas.org.uk/
Or report a problem to us by following this link https://www.pro-force.co.uk/contact-us