Pro-Force and the Seasonal Worker Scheme
After a successful three-year pilot, the scheme has been extended for a further time of 3 years until 2025.
The scheme will be managed by the Home Office under the T5 (Temporary Worker) Seasonal Worker category of the immigration system.
The Scheme at a glance
The scheme provides for:
• 45,000 available VISA's
• 6-month work placements
• Seasonal work only
_____________________________________________________________________________________________________________________________
Seasonal Worker Scheme - Horticulture
What sectors can use scheme workers?

• Protected vegetables, grown under glass
• Field vegetables, such as salads, herbs, potatoes and other vegetables
• Soft fruit, such as strawberries, raspberries and blueberries
• Top fruit, such as apples, plums and cherries
• Vines and bines, such as hops
• Mushrooms, including exotic indoor types
​
What jobs can scheme workers do?
• Crop maintenance & husbandry
• Crop harvesting
• Associated work such as tunnel and irrigation construction
• Packaging and processing of crops
• General primary production work in edible horticulture
• Supervisory roles within designated sectors
​
Seasonal Worker Scheme - Poultry
After a trial in 2021 and a successful tender process Pro-Force has been chosen by the Government to provide 11-week seasonal poultry visas until 2025.
The scheme will be managed by the Home Office under the T5 (Temporary Worker) Seasonal Worker category of the immigration system.
​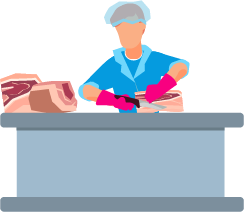 Poultry Sector Jobs
For the poultry sector, operators can use the visa route to recruit seasonal workers for the role of:
Butcher

Bird or game dresser

Killer or plucker

Poulterer

Poultry processor

Poultry sticker

Trusser

Food operative

Poultry catcher or handler

Poultry vaccinator

Poultry meat packer
Scheme Workers and their Welfare
All growers and producers wishing to utilise scheme workers must be able to demonstrate that their workplace is safe, and regulations are adhered to, prior to being granted an allocation of staff. This is verified via an audit that covers:
• Pay and hours – including satisfying National Minimum Wage Regulations,
• Working Time Regulations and those around holiday pay.
• Health & safety – including ensuring their working environment, any accommodation and transport facilities are maintained in a safe manner.
• Exploitation risks – such as ensuring the worker's freedom of movement, access to documents, and mechanisms to raise complaints.
The audit is carried out via an independent auditor and covers all aspects of UK employment law, H&S regulations, the GLAA licencing standards, FPC guidance on caravan accommodation and the ETI Base Code.
We also provide full medical and repatriation insurance free of charge to all scheme workers.
​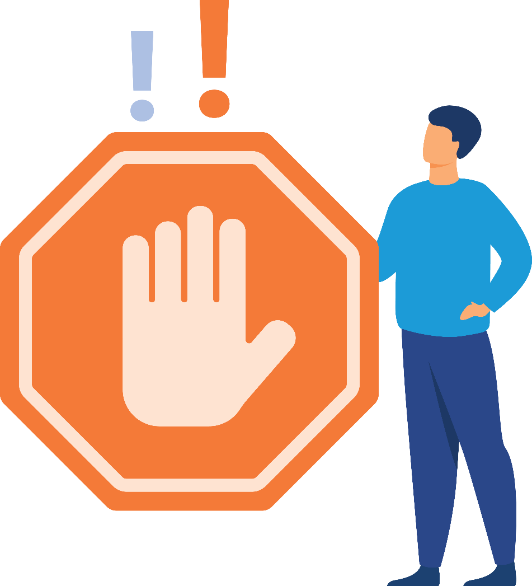 Your Responsibilities
You must ensure that all workers are only working within the respective sectors, and are provided with regular work in order to ensure they can support themselves. You must commit to the following:
• Assignment start and end date
• Provision of at least 32 hours work, per worker, per week
You must also ensure you provide us with ongoing management information as per Home Office reporting requirements, such as roles, crops, hours worked, pay rates, productivity and absence.
​
​
​
​
​
Skilled Workers
In March 2022, Pro-Force launched our Skilled Workers division, connecting clients globally with the skills so desperately in demand in the UK.
The skilled worker scheme gives companies access to Visa's for up to 5 years, for roles that feature on the Home Office eligible occupations list and Pro-Force are already working with clients to recruit for a variety of sectors such as poultry, meat, fish, engineering, agriculture and horticulture.
To qualify for a Skilled Worker visa, candidates must be able to:
Work for a UK employer that's been approved by the Home Office

Have a 'certificate of sponsorship' from your employer with information about the role they've been offered in the UK

Do a job that's on the list of eligible occupations

Be paid a minimum salary of £25,600, unless they are under the age of 26, which would then be £20,480+

Have a good grasp of English Language, equivalent to level B1 standard
Pro-Force offer recruitment variety
We provide local, international, direct and permanent options