​Recruitment scams and employment fraud are an issue across the UK and the world, ranging from organised criminal activity to misleading advertising.
​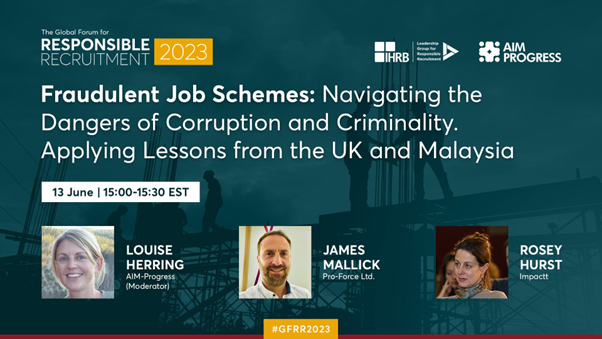 They affect job seekers from all walks of life, different nationalities and are prevalent in many sectors.
Last week our Compliance Director, James Mallick, spoke at The Global Forum for Responsible Recruitment in New York about how the issue is affecting the UK Seasonal Worker Scheme.
You can watch the session here.
To learn more about Pro-Force's action to tackle phishing and job scams, click here, you can also read more on the Action Fraud and UK Gov websites.